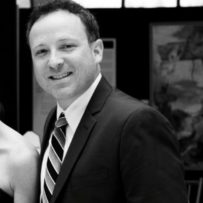 Jay Wax
CEO
Jay specializes in customized information technology engineering and system maintenance for Netex Enterprises Inc. Jay has time and again shown his exceptional leadership ability by increasing sales, market growth and operating profits throughout his fifteen years of experience, growing Netex Enterprises from a small boutique IT firm into the outstanding technology solutions enterprise it is today. His extensive, hands on experience with successfully designing, deploying and operating many of the largest global carriers and service providers hosting platforms has proved invaluable and allowed Netex to stay on top of the rapidly evolving IT sphere.
Jay is also a principal driver on implementing custom design built systems within some of the largest corporations in Canada. Jay is a graduate of York University in Toronto, Ontario where he obtained his BA (Marketing). He is also a graduate of the Marketing Administration program at Seneca College.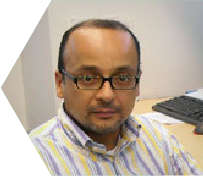 Fuad G. Gwadry
VP Technology
Fuad Gwadry is a mathematician with an eclectic and rich array of experiences that have kept him at the forefront of life sciences research applications and practical implementation throughout his career. International work in Hungary, the US and in Canada has taken Fuad from the establishment of his career at NIH and NCI through varied academic and industry positions.
During his entire career, Fuad has ably applied his mathematical skills to the most cutting-edge problems of the day including the eras of gene expression profiling, microarrays and, most recently, trailblazing work in Next Generation Sequencing at The Center for Applied Genomics, Strand Scientific Intelligence, and the Sequenom Center for Molecular Medicine. During his career, Fuad has worked in oncology, CNS disease, toxicology, prenatal diagnostics and more.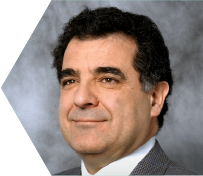 Bruno Maruzzo
VP Corporate Development
Bruno Maruzzo has over 25 years experience working with small to medium size technology companies in medical devices, in vitro diagnostics and biotechnology fields as well as working in venture capital investing in technology companies. Previously he has provided general management, financing, start-up consulting, business development and technical services to a variety of technology companies through his consulting company, TechnoVenture Inc.
Mr Maruzzo has a unique blend of expertise and experience in seeking funds for technology companies and making investments in technology companies. Being on both sides of a transaction at different times, has given him great insights into the company formation, financing and management.
Mr. Maruzzo holds a BASc in Electrical Engineering from the University of Waterloo, an MASc in Biomedical Engineering and an MBA both from the University of Toronto.
Darlene Webb
VP Communications and Investor Relations
A public and investor relations professional with over 20 years' experience working with large- and small-cap publicly traded companies utilizing her in-depth communications, stakeholder relations and business savvy to achieve exceptional results. A trusted resource and advisor to CEOs and senior management teams on critical communications and shareholder issues.
Ms. Webb has managed and executed shareholder road shows, presentations, and town halls; produced large-scale annual meetings for upwards of 700 attendees, and has been an integral member of emergency response teams.
A Ryerson University alumna, throughout her career, Ms. Webb has overseen the operations of a Berkshire Hathaway global newswire service in Canada, acted as manager communications, global functions for RBC Royal Bank and, for over a decade, managed communications and investor relations for dually listed Laidlaw Inc.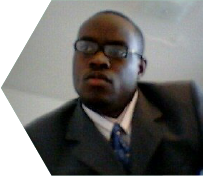 Martin Okorodudu
CTO
After graduating from the University of Toronto with a Bachelor of Science in Software Engineering, Martin went on to gain experience developing mission critical back office management systems for the finance and automotive sectors.
Martin is an excellent team player – always maintaining clear and open communication with the Netex Life Sciences technical team and clients. When Martin isn't building software, he enjoys basketball, soccer and foreign indie movies.